FAIRBORN FLYERS


Class of 1972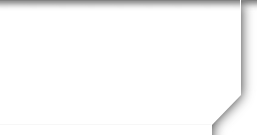 FLYER FOCUS


Not a member?
JOIN HERE
Find and click on your name. My nephew got married last weekend in New Orleans where he is finishing law school at Tulane. It was a beautiful wedding and reception that brought all my siblings together since before Covid. I couldn't resist juxtaposing the three sisters' picture with one from many years ago. I also posted a picture of Steve and me the night he came home from the service; we'd been married ten months but didn't live together in Ohio till then. My favorite picture of us from back then. Bob Klingensmith was one of my better friends and I apologize to him, his family and my classmates to taking so long to be able to write a comment about him, but let's just say I am web-site-challenged. I had heard from my great brother Chuck that Bob had passed away and I couldn't believe it. He was always so "full-of-life," and had a super sense of humor, was dedicated to the AFJROTC Program (which he and I were very active in), he was "smarter-than-ten-people) and he was a fellow Airman (serving honorably for his nation in the US Air Force) along with me, my brothers Chuck '73 and Bill '75.
I will end by saying that Bob was the epitome of everything you would want in a classmate, a friend and a citizen. God Bless him, as I've kept him in my prayers, and all of his immediate and extended family.
ROBERT W. FRENIERE
Since I know you are with God Mike, I'll pray that you get to meet my Mother and Father there and that you'll be free of pain now and will keep your family in my prayers. Bob Freniere, Colonel, USAF (Ret.)
Hey Classmate Jim, best friend and fellow Football Manager! I thought I would let y ou now that I've been living up near West Chester University for the past year to be near my second oldest son, Eric, who has just two classes left to obtain his BS in Business and GIS at West Chester University. Send me an email at yangel@aol.com if you get a chance. I know we talked a while back and it would be great to catch up with you. :)
Respectfully,
Bob '72
ROBERT W. FRENIERE, Colonel, USAF (Ret.), PhD/ABD