FAIRBORN FLYERS


Class of 1972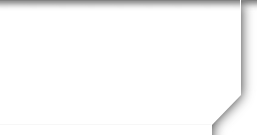 MILITARY TRIBUTE

We extend our deep appreciation to our fellow classmates for their commitment and dedication to preserving our freedom as a nation. The ** indicates the classmate has served in one or more branches of the Armed Forces.
Fairborn, home of Wright-Patterson Air Force Base.

US ARMY
Anthony Black
Dave Boutwell
William Cox
Gary Di Angelo**
Jeanne Fenwick Albright
Bob Freniere**
Gordon Hurd
Patricia Stutler Johnston
Harry Thompson
Michael VanDyke
US NAVY
Letitia Bishop**
Bob Carter
Roberta Dodge
Joe Powell
*Joe Stanze
US AIR FORCE
Ken Bauer
Letitia Bishop**
*Stephen Cliff
Gary Di Angelo**
Jeff Fannin
Bob Freniere**
Ed Hotz
*Mark Hoxie
*Bob Klingensmith
Tommy Lawson
Brett Mc Intire
Marshall Mott-Smith
Charles Ostertag
Keith Pearson**
Doug Poorman
*Eulalia Rodin
*Timothy C. Rogers
Randy Steinberger
*Steve Spears
Bryan Ullery
Michael van de Sandt
*Ron van de Sandt

NATIONAL GUARD UNITS
Keith Pearson**
US MARINE CORPS
John Noren

*Deceased
**Served in more than one branch of the military
Information was obtained from Classmate Profiles. Please send any additions/corrections and branch of service to Kathi Russell-Rader via CONTACT US.