Fairborn Baker High School Fairborn, OH


Class of 1972 Flyers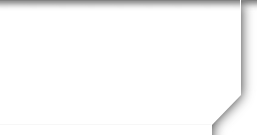 Message Forum
| | | |
| --- | --- | --- |
| | | |
05/29/11 02:57 PM
#1

Kathleen Russell-Rader 11/19/2013 11:30 p.m.

WHERE WERE YOU when you learned of the assassination of JFK? The 50th ANNIVERSARY of PRESIDENT JOHN F. KENNEDY'S ASSASSINATION is this Friday, November 22, 2013. The Bay of Pigs and Cuban Missile Crisis were not as vivid in my memory, resulting in a photo essay of those days and events, REMEMBERING JOHN F. KENNEDY. Please post your memories, feelings, and if and how those days affected you.

My postings are included in the Remembering John F. Kennedy opening paragraph

The 50th anniversary of President John F. Kennedy's assassination is this Friday, November 22, 2013, and television is overwhelmed with a plethora of movies, specials, and historical events about the assassination and the rampant accompanying 50 years of conspiracy theories. Those four days in November are indelibly etched in my memory as if they occurred yesterday. Every time I have seen (or rather when I have allowed myself to see, as I tend to look away) the footage of John F. Kennedy's assassination, I imagine that I am a witnessing a moment in time that was never meant to be… and certainly never meant to be seen…not by me, not by you, not by anyone.

Early Friday afternoon, November 22, 1963, I was 9 years old sitting restlessly in the 4th grade classroom of the Catholic grade school, Mary, Help of Christians. Many of my classmates and close friends, including the base commander's children, were sons and daughters of officers stationed at WPAFB, a stone's throw from our school. Wright-Patterson AFB was "one of the largest, most diverse, and organizationally complex bases in the Air Force" with a long history of flight test spanning from the Wright Brothers into the Space Age.

The temperature was near 67, uncommonly warm for November, and the sun's blinding glare reflected from the cement-dusted, slightly opened windows. Those of us who had not nodded off due to the sweltering sun and stifling heat worked quietly at our desks simultaneously watching the clock, waiting impatiently for the end of the day and the beginning of our weekend.

Tap… tap…. tap. Testing 1, 2, 3…. testing 1, 2, 3. Heads popped up, bodies jolted, and pencils dropped, as the blare of the school's intercom bellowed through the room. We heard the quivering voice of our diminutive, but strict principal, Sister Mary Bernadette, "The President has been shot in Dallas, Texas. Please pray."

The President has been shot? The one whose car had stopped briefly in front of our school during his presidential campaign? Before we could raise a hand to ask a question, Sister Rosemary, our teacher began praying, "Our Father who art in heaven…

Within minutes, another announcement resonated through the school: "The President is dead. He has been assassinated." Solemnly, we staggered in disbelief down the silent halls to the church. Some students were crying, and others appeared frightened and confused. We were numb. The emotion was palpable.

At that age, I am not sure if I comprehended the depth and gravity of the word assassination. Lincoln had been assassinated. Yes, that I remembered, but this hit close to home, not to mention this was 1963 and not 1865. Everything from that moment on was a blur-other than seeing the news footage on our small black and white television at home.

Coverage spanned the weekend, and the three major networks rushed to broadcast the latest news of the horrific event and the reaction around the nation. Regular programming was suspended, as news bulletins reported eyewitness accounts of shock and panic after hearing rifle shots as the president's motorcade traveled through Dealey Plaza in Dallas, Texas. Our Friday night favorites, "Route 66," "77 Sunset Strip," and "Burke's Law," all other regular programs, and commercial advertisements were pre-empted. A live wrenching marathon of news clips, eyewitness accounts, interviews, photos, films of John F. Kennedy and his family, and commentary regarding Lee Harvey Oswald and Jack Ruby flashed across our black and white television screen. The technical limitations of broadcast journalism militated against the continuous coverage of live, rapid-succession events in multiple locations. My family and I had front row seats to history-in-the-making, albeit, we were confused, devastated, and stunned.

That evening we watched as the President's casket was unloaded from Air Force One accompanied by the President's wife, Jacqueline, wearing the iconic Chanel blood-stained pink suit. During the next few days, foreign heads of state arrived for the President's funeral held on Monday, November 25.

Everything seemed to change during those four days of November 1963. It was a most unusual time for me, my family, and I sensed, for America and the world. The effect was immediate. The impact was disastrous and everlasting. The result? A changed country and a different world. Life as we knew it would never be the same.
11/19/13 11:55 PM
#2

On the day that Kennedy was shot, I was sitting in Mrs. Hiney's fourth grade class at Central Elementary. I can remember about where I was sitting (second or third row, near the middle) and then hearing the loudspeaker crackle. The principal announced the "President Kennedy has been shot." We didn't know he had died yet, and I recall that one girl actually giggled before we all turned to glare at her. Apparently her parents were Republican and she thought she was supposed to be happy--lord only knows what she had overheard her parents saying about Kennedy at home. I know we must have all been sent home, but I can't remember that at all. My next memory is sitting in front of the TV at my grandmother's place watching the funeral. My parents were so sad, and of course I picked up on that sadness. Next thing I remember is watching when Jack Ruby shot Oswald on live television. Such a sad series of events.
11/20/13 11:28 AM
#4

I was on the playground at recess at Kindley AFB elementary school, in Bermuda.I was initially told by a classmate.After lunch we were sent home, which was about a block away for me. I remember that it was a severe shock to my 9-year-old psyche. Things like that weren't supposed to happen.
11/20/13 03:15 PM
#5

I remember being sent home, however I don't remember the details of how. I think I was in fourth grade. Once I got home everyone was watching television and crying. The crying seemed to go on for days.
11/21/13 10:28 AM
#6

I was sitting in Miss Andes' fourth grade class at East Elementary (I guess it was after lunch) when our substitute teacher came in looking "wrong" I thought. She was very ashen-faced and told us President Kennedy had just been assassinated. One of the girls behind me asked her what "assassinated" meant; it was a long word that none of us had heard before. The teacher explained what it was - like Lincoln. I remember thinking that this wasn't supposed to happen nowadays - that was the Civil War. The idea of shooting our President seemed so alien to what we were being taught in Civics class about how people got along. We were dismissed and I remember walking home watching between the houses to see if the flag in front of our school had been lowered to half staff. When I got home my mom and some of our neighbors were crying watching the TV reports. Then I could see the flag at school lowered to half-staff and my mom finally believed the news reports: she said they wouldn't lower the flag unless it was true. The assassination really did first etch in my young mind a divide between a world where people behaved just like the Civics books said, and one that didn't. That divide was more firmly drawn by the events of 1968.
06/19/14 09:56 AM
#7

I was at Mary, Help of Christains. All I can remember is the nuns were upset. They said Pierson to the bathroom time for a whipping.
06/19/14 01:39 PM
#8

Dear Jim,

You are too funny! I never remember you ever being in trouble, although I do remember that 4th grade nun. We started the year with Sr. Stephen, who was transferred to 7th grade. The lay person teaching 7th grade lacked discipline and the kids went wild. Wild? At Mary Help? Perhaps I have forgotten. I do remember that on a few occasions she made us kneel all afternoon with the sun blaring through the windows.

Should I remember correctly, there wasn't an "available" teacher at the motherhouse in St. Louis. Thus, they sent Sr. Rosemary. I think she is the head chef at Riker's or Sing Sing today.

On a lighter note, great to hear from you. Hope your mom is doing well. Keep in touch.